After a short year in a cosy building of the Place Meiser (1030 Brussels), but without any serious studio, Radio Crystal moved in May 1994 to a high tower nearby the centre of the city. Avenue de l'Heliport, 1000 Brussels. The first studio has been build on the 22nd floor, then had to move to the 21st a few months later.
Also, the troubles with the neighbours instantly started and would never really end. Watch this... only quiet families around.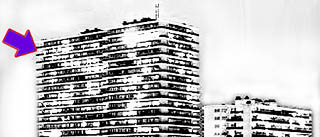 The first studio :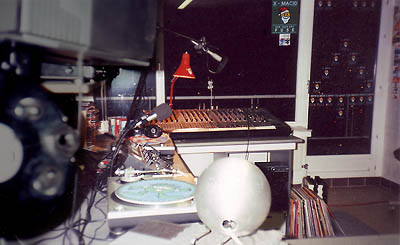 a cloudy view from the window :
(notice the old Rogier tower with the Mercedes star)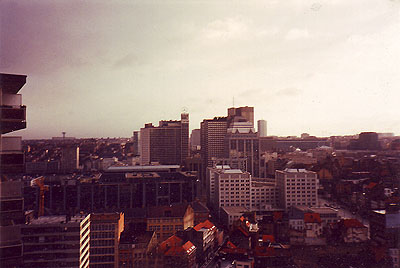 another view from the studio ... on a stormy day :
(on a sunny evening it was paradise)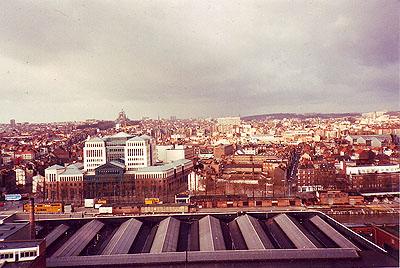 the actual transmitter on the 106.5 fm :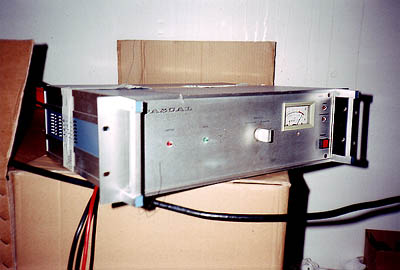 yes, the police came about 3 times to shut us up and limited the strength of the transmission in the winter 94-95 ... but we stood up and the music went on and on and on !!