press "BACK" on your browser to return to agenda
PRINT THIS PAGE AND USE IT ON THE ROAD
MAP OF BELGIUM - GOING TO
LA ROCCA
384 ANTWERPSESTEENWEG - LIER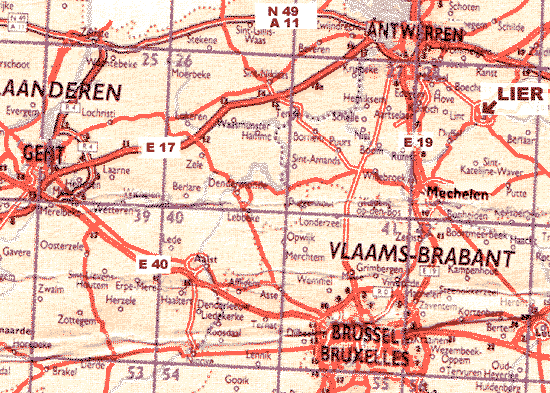 Go on the ring of Lier (loop), take the way to Antwerpen... then it's on the right side.
Coming FROM Antwerpen, it's on the left, of course.
High speed way, be carefull about parking or walking on the sides of the road.
If you're on the right road (Antwerpsesteenweg), you can't miss it.