press "BACK" on your browser to return to agenda
PRINT THIS PAGE AND USE IT ON THE ROAD
MAP OF BELGIUM - GOING TO
SILO - Leuven
RUMBA & Co - Leuven
DOUDINGUE - Braine L'Alleud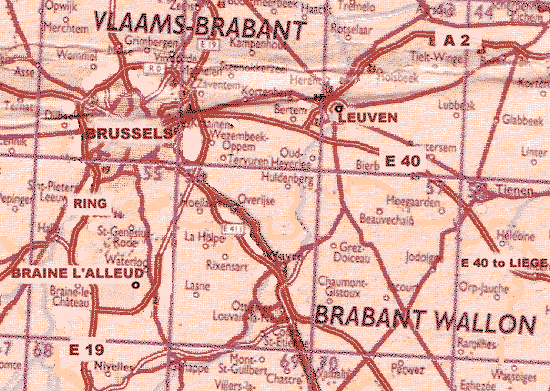 Silo is just 200 m. of the exit "Aarschot" on the ring (loop) of Leuven.
Rumba & Co is in the Kiekenstraat, a street that starts from the Oude Markt (centrum).
Doudingue is easy to get from the end of the ring (exit 21), or by the innerway, near the commercial centre Bigg's.