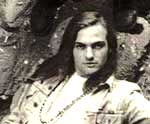 1986-88: He mixed with Poltergeist at Imagin'Air, the first Brussels House bar (the place doesn't exist anymore).

1988-90: Olivier was already recognized as someone passionate about spreading his love of music to the public. He deejayed at a few independent raves and parties in De Schakel (a great place situated in a parc), and several other venues in Brussels.

1991-93: He was one of the residents at Transatlantik club and could regularly be found at the decks at quite a few independent parties.

1992-94: He could so often be found mixing at Vaudeville club that people thought he was one of the resident deejays. He was also the driving force behind the Mystyc parties (at Mirano Continental & Café d'Anvers), and did his first radio shows on Radio Campus Brussels ("Some Like it House").

1993: Invited to mix at the birthday celebration of three of the best-known belgian and dutch party organisers, on the beach at Scheveningen (Holland), with 19 international guests, he was getting the recognition he deserved as one of Belgium's top deejays... from then on Olivier could be found anywhere House was playin'.
1994-96: Residency at Mirano Continental, every Saturday with deejay Jos. First Who's Who's Follies nights at Mirano. He also hosted a show on Radio Crystal in 1994, during 12 months, with Byron T as MC and he used to play for many radioshows in Belgium. Then came the Equinoxe Parties in Gent, and the first compilations "Groove of America". Who's Who's Follies hits it big at this point of the decade, with 5 parties at Mirano, 10 parties at Fuse, 7 parties in Paris (Queen & Palace) plus 6 cd compilations... and Olivier is offered a residency at the club Who's Who's Land, when it finally opened its doors. He was also involved in the Action Girls parties at Mirano: five nights in partnership with Roxy of Amsterdam.
1996: Who's Who's Land residency. Every Saturday in the Theatre hall, until the Brussels authorities closed the club (reopened and closed again since then). At the same time, he started his record-label with Mr Jack: Noise Traxx Records. Then he produced his own tunes (see list in Records page). He was also at the decks at Cafe Local (Antwerp) every friday as well as at Maldoror bar (Brussels). Playing Funk & R'nB every week on Thursdays at Who's Who's Land, the famous Pacha of Ibiza guested him at their Mad party on July 28th 1997, and later at its Madrid venue.

1999: In January, the Brussels city authorities put an end to the influencial Who's Who's Land. So Olivier had to find other places to perform. That's when Noisy Boys at T&T club (Brussels) was launched, a residency at La Rocca (Lier) during a few monthes, a show on Fun Radio every Saturday (still ongoing, 104.7 fm in Brussels and all over Wallonia), and a tour linked to the release of his three "Voodoo Curse" EP's. Later in 99, Olivier was back spinning at Mirano on classic House Saturdays.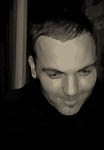 2000: Olivier is resident deejay at Mirano Continental, every Saturday along with Murvin Jay and Michel Traxx. He has also been resident at BeauZoo club in Antwerp for a few months, and has been spinning every week at Sparrow in Brussels, for the stylish R'nB "Myxthes" nights for 6 months.

2001: no change when it works well: Olivier was at Mirano every saturday. But he's also been deejaying the Fridays at Brussels Pacha club for the Flower Power night in a blend of kitsch, pop & funky... until the club changed its way.
2002: Always between two planes to Manhattan or Soho, Olivier kept a relaxed drive between a Saturday dj residency at Mirano Continental, his show earlier on Saturday on Fun Radio (still today), and his sessions at Le Cabaret and Strong club in Brussels.
2003: Olivier has been part of parties at Phoenix Liège, Cherry Moon at Sportpaleis-Antwerp, Heisel Mega Dance Tour, Lounge Brussels, Retro House at Fuse, Palace Brussels, Mirano Brussels, Millenium Boncelles, Pop Life Gent, Louise Gallery, and at the Strong parties. He co-produced 2 EP's on Pias rec (check the Records page).

2004: Busy year for a busy man, he just released a new selection of remixes of the Bang Brothers on Pias rec (out June 2004), and jumps between two residencies: at You club on Saturday (Brussels), and at Villa St Trop' (Kraainem/W. St Lambert). Maybe you'll have the opportunity to see him in your city soon... he has gigs all over Belgium and in many countries all over the world.

Just to mention, Olivier is undeniably one of the few Top House deejays in Belgium since 18 years and, running in the scene with passion, he's in most of the big festival line-ups.
[ Nicolas Deckmyn ]
[- Kiosque mag., Noctis.com -]