Now, how came the first House?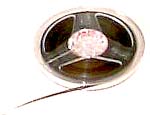 First was the Disco, we all know that. But 'round 1981 or 82 (when Europe was under the Electropop and pre-New Wave influence) the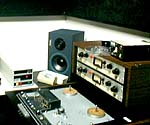 deejays in USA, mostly in the Chicago gay scene, tried to duplicate some parts of the Disco tracks in the mix, because at those moments the crowd had more reactions... or simply because those moments were better than the rest of the record. So, from the idea born in the live mix, back at home they started to edit the Disco tracks on their reel-to-reel decks, repeating *that* voice or *that* keyboard by copying it on tape several times, cut and stick it piece by piece on a worktable. Then they did copies of it and gave (or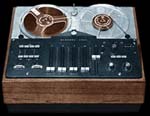 not) some to friends.

This is a Disco track edited by Ron Hardy in 1984
(realaudio sample of one of his mixes)

A bit later, the same deejays or their friends applied that way to edit the tracks to their own sounds... their keyboards, their drum machines and their voices. And they did tapes with that too. Those tapes were then copied from deejay to deejay, and their inner-scene success was quickly huge. Huge enough to make some producers care about it.

House was born. It was 1985 and Jamie Principle was singing "Your Love" in the studio of Frankie Knuckles.

[Nicolas - 2002]

If you want to know more about true history of Chicago House please go on deephousepage.com and check all the pages.