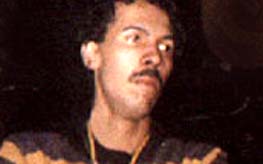 Hey, party people in the House from Belgium or anywhere... please stop your frenetic schedule for a minute... and pay attention to one of the first true knight of the House music in Chicago. That knight was a friend of Frankie Knuckles (which was his partner in ruling Chicago House nights in the early 80's), and an inspiration leader for all the current star deejays of that city.

If one day we danced on House in Belgium in 1987, at Boccaccio-Gent, at La Gaîté, at Skyline, at Borsalino, at Fifty Five or at Transatlantik it's because the deejays from Chicago get rid of the slow Disco and did search to edit it or to copy it in a dry way. That's how the House has been created 'round 1983. But if our nights can be wild, shamanic, hedonist, ... it's because Ron Hardy decided to change things on his dancefloors.

Deejay Ron Hardy died in 1991, and that's the only reason why he's not a star today. With the clubs he's been spinning for (especially the Muzic Box from 1983 to 1988), he was drawing the way of the new sounds of the night. Something was definitely changing, and he was part of the change. You know that one day 'Jack Has a Groove'... but did you really know when late Disco turned into early House music? Ron Hardy was it. Icon of the gay House nights of Chicago, that man was a deejay like some others are monk... it was everything for him, a sort of religion. Mixing speedy electro-pop with accelerated disco, edited disco-classics with acid tracks, when other deejays used to mix it warm... he used to mix it cold. One of his very close friends told me that he was almost never sleeping... mixing records all the time, doing weird things with his turntables. There was about nothing in his appartment, nothing but black shiny records, and a bed... and that for years since the 70's when he left for westcoast, the 80's when he came back to Chicago, until 91 when everything stopped. Too much drugs and awaken nights... he killed his own batteries for the music.
At least we still have the tapes of his talent and the memories of his friends.

[Nicolas - 2002]

If you want to know more about the true history of Chicago House and Ron Hardy related stuff,
please go on deephousepage.com and check all (I mean all) the pages.
That's the definitive source for genuine House history.
Just some sayings about Ron Hardy, sampled here and there: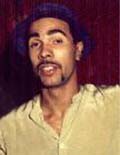 In DJ Magazine, Marshall Jefferson remembers his first visit to the Muzic Box: "I went down right about the time it first opened and aw man, the volume! I'd never heard dance music played like that. It was so loud that the kick drum would feel like it was going through your chest. It was like boom, boom - like someone physically had their fist beating on my chest. It was like that. And it was amazing.
Ron was more adventurous that Frankie Knuckles. Frankie would play straight disco but Ron would play all kinds of stuff. He'd play Eurythmics, he play Man Parrish, he'd play Shannon, right along with the disco. And man, he just stole all of Frankie Knuckle's crowd."
other sources:
"I remember Ron Hardy dropping Nitzer Ebb (hard industrial band) in between records by Marshall Jefferson and Adonis." says Scott K. (More club, Los Angeles "in URB magazine there's an article on Felix Da Housecat where he mentions Frankie Knuckles dropping cuts from bands like New Order. He then credits (rightfully so) Ron Hardy for starting that."
"Year 1983: Tony Humphries enters the NYC club and radio circuit with his influential mix show on KISS-FM.
Ron Hardy and Frankie Knuckles reign supreme on the turntables at the Powerplant and Warehouse respectively, with Farley Keith makin' noise at the Playhouse." in X-project.co.uk

"it was to be another DJ from the gay scene that was really to create the environment for the house explosion - Ron Hardy. Where Knuckles' sound was still very much based in disco, Hardy was the DJ that went for the rawest, wildest rhythm tracks he could find and he made The Music Box the inspirational temple for pretty much every DJ and producer that was to come out of the Chicago scene."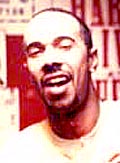 "The Music Box was underground " remembers Adonis. "You could go there in the middle of the winter and it'd be as hot as hell, people would be walking around with their shirts off. Ron Hardy had so much power people would be praising his name while he was playing, and I've got the tapes to prove it!"
"Ron Hardy took over the decks at The Music Box on the south side. The Music Box became known as a rougher, wilder and more hedonistic alternative to Knuckles' sophisticated mixes and it was here that the straight black crowds from the south side caught the bug."